Hunter Valley Day Tour – A Gourmet Day Amongst The Vines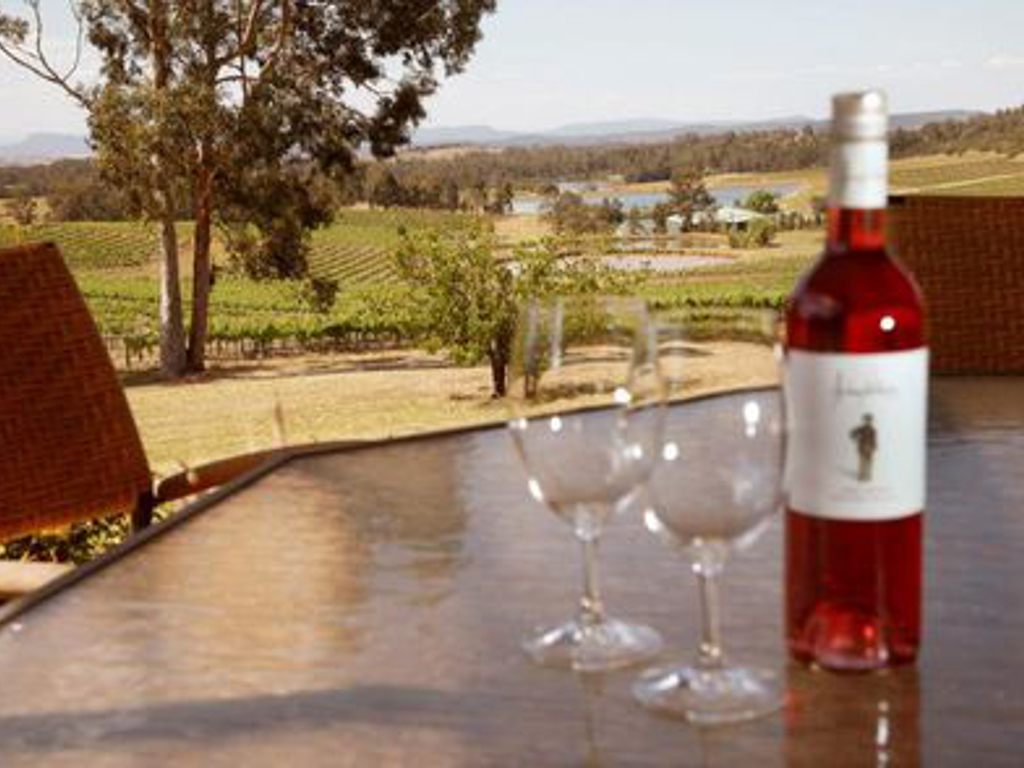 Duration: 12 Hours (approx.)
Location: Surry Hills, NSW
Product code: HUNTERV
Book Now
Our day starts at 8:00 AM

Meeting Point: The Cambridge Hotel, 212 Riley Street, Surry Hills

Further Information
After a quick stop to pick up our freshly baked morning pastries, we head north through the leafy Sydney Metropolitan and Central Coast areas, where you guide will explain a little about the history and romance of areas we are visiting today.
First stop will be Australia's leading Organic Winery, Tamburlaine, where your sommelier personally takes you through your choice of style and flavour experiences. We recommend the raspberry dessert wine for those with a sweet tooth!
Our day continues with a stop at the Hunter valley Cheese Shop, where everyone gets to taste these amazing cheeses prepared from local dairy cattle grazing on the lush farmland of the Hunter Valley and surrounding regions. While there, why not indulge in sampling some of the area's best olive oils, spreads, jams, relishes and breads (subject to availability).
Just next door, we head into world renowned McGuigan Wines. Your down to earth and extremely knowledgeable sommelier will ensure all needs and tastes are catered for, with enthusiasm and warmth. An extensive array of some truly world class, medal and award winning drops will be tempting your taste-buds!
Just when you cannot take any more of the local produce, vino or delectable titbits, lunch is served! Now we relax and enjoy our full Australian style A La Carte lunch, with a drink included, of course! Seated comfortably, overlooking the sprawling vines and lakes into the far distance of this green lush valley, you will be served your choice of dishes which could include (but not limited to) Australian Beef, Kangaroo, Duck or for those who prefer non meat options – try one of the award winning vegetarian or vegan choices on request. (subject to availability).
Once you have finished your exceptional lunch, stagger or stroll into the Hunter Valley Chocolate Shop – your chance to experience the finest Belgian Couverture Chocolates, some mixed in with the finest local and nationally sourced Australian fruits and nuts. Using a distilled pure fruit oil for infusion, the results are a subtle but true flavour of the fruit. Ensuring to keep the fillings and flavourings very simple, this keeps the chocolate itself the experience!
Finally, our last stop is the renowned Peterson House, who have been producing some of the area's most distinctive Australian Sparkling Wines for decades. It's now time to be delighted as the bubbly staff assist you in your selection of sparkling wines, from the easy-drinking Blush to the premium Museum blends.
As we leave the valley, sit back and relax in the glow of the late afternoon sun, and try to spot some of the local wallabies and kangaroos enjoying the pastures between the vines.
Our full day journey ends at around 6:00pm back at our pick up point, The Cambridge Hotel.
Cost: $298.00 per person
Includes:
Fully commentated tour
All transfers to, from and between all locations included on tour.
Full Australian style lunch with single beverage of choice included (dietary requirements: please advise at time of booking)
All entries and costs for wine sampling
All entries and costs for food sampling
Bottled water
Limited morning tea snacks
Australian Goods and Services Tax (GST) currently 10%
Does not include:

Supplemental items such as, but not limited to; Gratuities to guides and drivers, snacks and drinks other than listed above, souvenirs, personal travel insurance or transfers other than those listed above.

Really Important Small Print:
Sometimes things outside of our control happen, like traffic, weather and kangaroos! We reserve the right to change, alter, cancel and reschedule stops and visits at our discretion with little or no warning, notice or clarification for any reason we deem necessary… although it's always done with class!